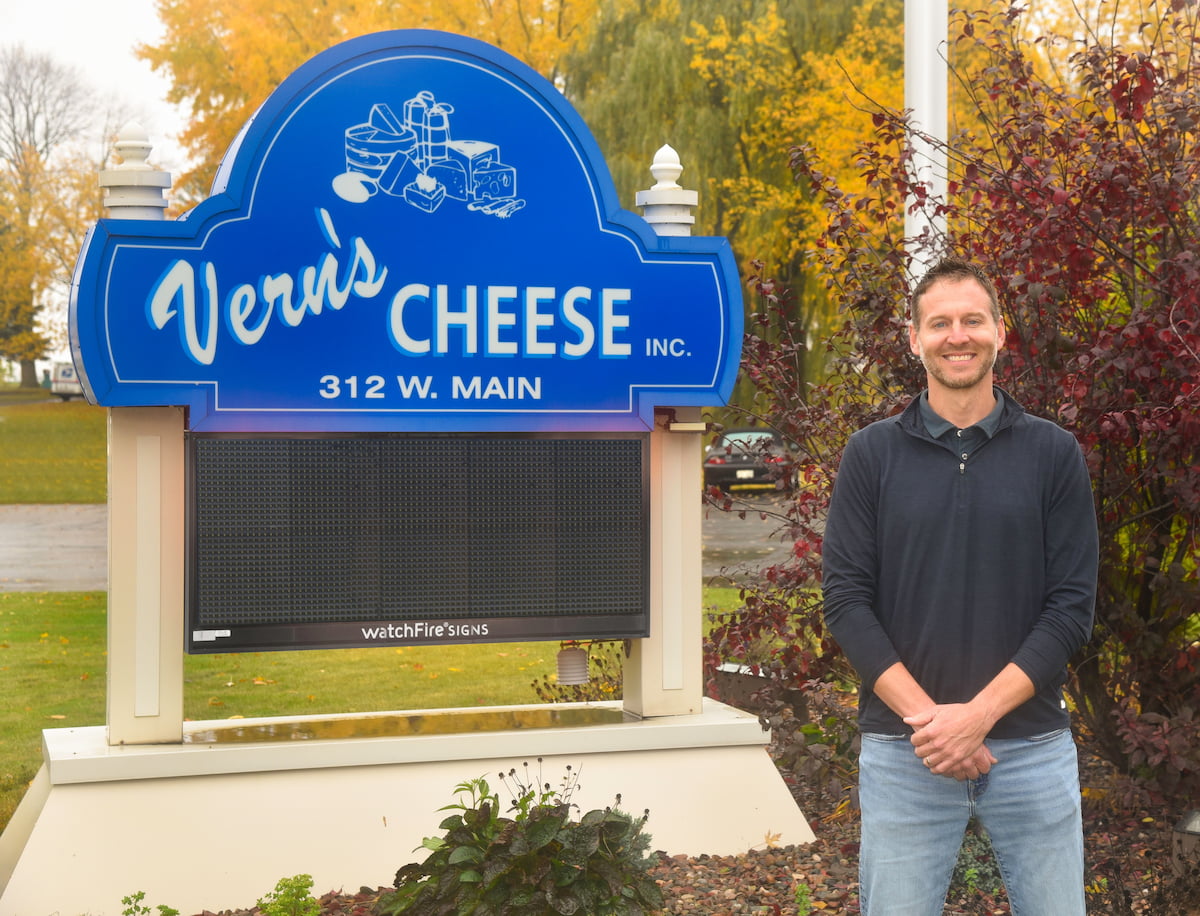 Meet Ben Novak, the New Owner of Vern's Cheese
Ben Novak's decision to take ownership of Vern's Cheese in 2023 was a well-considered one. His extensive cheese industry experience, rooted in a rich family tradition of cheesemaking, made him the perfect choice to lead Vern's into the future. In a world where competitors often sacrificed quality for price, Vern's always stood firm, putting quality above all else. This commitment to quality perfectly aligned with Ben's legacy in cheese, one dating back to his great-grandfather George, a cheesemaker in the Crandon area.
Today, Ben is proud to carry the torch forward. He envisions making Vern's "the ultimate cheese connection," a vision established in the company's history since 1964. Vern's will continue to prioritize quality and customer satisfaction while streamlining operations for the modern era.
Learn More ->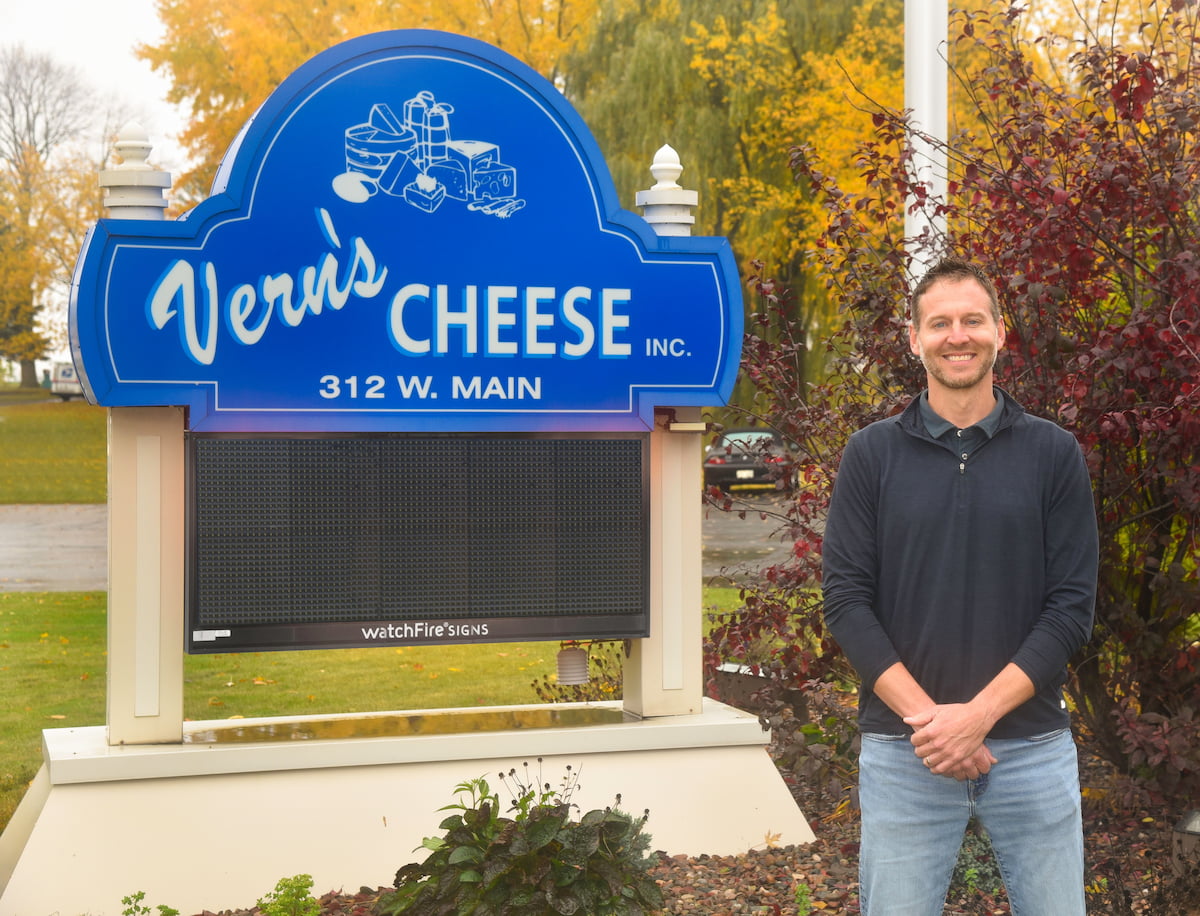 Buy

Wisconsin Cheese
& Specialty Products
Online
Shop the best Wisconsin meats and cheeses at
VERN'S
Come visit us in the heart of America's Dairyland! Located in beautiful Chilton, Wisconsin we're just a short drive from Green Bay, Appleton, Manitowoc and Fond du Lac. We're also a perfect stop on your way to Door County. We carry all things Wisconsin and foods that go great with Wisconsin cheese!
Keep the best Wisconsin cheeses stocked at your
STORES
We're proud to provide Wisconsin's best cheeses, cured meats, craft beers and wines, specialty sodas, baking mixes and prepared foods, sauces, spice mixes, chocolate candies, and more! We deliver to stores and restaurants across Wisconsin, Illinois, Iowa, Minnesota, and Upper Michigan.
Cheesy Delicious
Recipes
Check out our cheesy delicious recipes that will have you and your family gathering around the table with smiles on your faces! From fast and easy recipes to gourmet fondues and dinners, you'll find the perfect recipe to fit your occasion. Wisconsin cheese, it makes everything taste better!